ANUP KUMAR SHARMA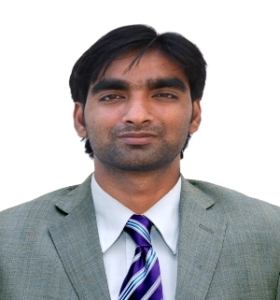 Address(Home)
80 ADARSH NAGAR AJMER
Designation
Assistant Professor
E-mail
anup.sharma@ecajmer.ac.in
Education
2013-2018
Specialization:
NANOELECTRONICS AND OPTOELECTRONIC DEVICES
Research Advisor:
Dr RITU SHARMA
2008-2010
Specialization:
INSTRUMENT TECHNOLOGY
Research Advisor:
DR. D S MEHTA
2003-2007
B.E.:
ENGINEERING COLLEGE BIKANER
Specialization:
ELECTRONICS INSTRUMENTATION AND CONTROL ENGINEERING
Employment History
Research Interests
NANOELECTRONIC AND OPTOELECTRONIC DEVICES,ELECTRONIC DEVICES AND CIRCUITS,DIGITAL ELECTRONICS,INSTRUMENTATION,CIRCUIT ANALYSIS,DIGITAL SIGNAL PROCESSING,SIGNAL AND SYSTEM,CONTROL SYSTEM,POWER ELECTRONICS
Journal Publications
Anup Kumar Sharma, Ritu Sharma, Upendra Chaudhary. (2017) Hydrogen-acetylene gas ratio and catalyst thickness effect on the growth of uniform layer of carbon nanotubes. Fullerenes, Nanotubes and Carbon Nanostructures 25:7, pages 397-403.
Anup Kumar Sharma, Ritu Sharma, Ramesh Prajapati, Santosh Chaudhary. (2016) Effect of different acid oxidation on morphology, dispersion and optical band-gap of multi-walled carbon nanotubes. Fullerenes, Nanotubes and Carbon Nanostructures 24:5, pages 332-338.
Ritu Sharma, Anup Kumar Sharma, Varshali Sharma & Eileen Harkin-Jones (2015) Synthesis of carbon nanotubes by arc-discharge and chemical vapor deposition method with analysis of its morphology, dispersion and functionalization characteristics, Cogent Engineering, 2:1, DOI: 10.1080/23311916.2015.1094017
Sharma, R., A. Kumar Sharma, G. Sharma, and V. Sharma. "Effect of different metal catalysts on the growth of carbon nanotubes by chemical vapor deposition using five step process." J. Opto. Adv. Mat 17 (2015): 1728-1733.
Anup Kumar Sharma, Ritu Sharma. (2018) Fabrication and Characterization of Zinc Oxide/Multi-walled Carbon Nanotube Schottky Barrier Diodes. Journal of Electronic Materials 115.
Expert Lectures/Workshops
Expert Lecture taken at Poornima College of Engineering in ECE Department on Digital Signal Processing.
Other Informations
Got MHRD Scholarship on securing AIR-70 in GATE-2008 Exam. Qualify GATE-2016 in Electronics and Communication Stream. Qualify NET-2015 exam.