NISHANT SINGH KUSHWAHA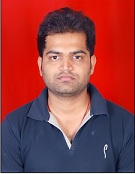 Address(Home)
SHANTI NAGAR WARD, KUSHWAHA MARG, KUSHWAHA BHAWAN JAGDALPUR (C.G)
Designation
Assistant Professor
E-mail
nishant.kushwah@ecajmer.ac.in
Education
2013-15
Specialization:
TRANSPORTATION ENGINEERING
Research Advisor:
Dr. Anuj Jaiswal & Dr. Raman Natariya
2009-13
Specialization:
CIVIL ENGINEERING
Employment History
Jan 2018- Present
GOVERNMENT ENGINEERING COLLEGE,AJMER
ASSISTANT PROFESSOR (NPIU)
June 2016 - July 2017
Arora builders and developers pvt. ltd.
2015-16
GOVERNMENT ENGINEERING COLLEGE, JAGDALPUR
Research Interests
Transportation Engineering,Traffic Engineering,Public Private Partnership (PPP) in Transportation,Prospect theory,Likelihood Function,Urban traffic model analysis,Traffic Safety Audit
Journal Publications
TRAFFIC SIGNAL COORDINATION FOR EFFECTIVE FLOW OF TRAFFIC : A REVIEW
Expert Lectures/Workshops
Expert lecture on INTELLIGENT TRANSPORT SYSTEM AND THEIR APPLICATIONS (ITS) at Technocrats institute of technology Bhopal
Lecture on Soft Skill Training at GEC AJMER
Conference/ Seminar/Short Term Training Organized
Training program on "TRL software for planning and design of transport infrastructure"
Training program "In House Training" for industry readiness
Workshop on "Computational Techniques and their Applications in Engineering" organised at GEC, Ajmer
Short term course on " Emerging Trends on Smart and Sustainable Infrastructure"
Seminar on " Super Cement Pvt. ltd. and Manufacturing Infrastructure"
Workshops/FDP/Trainings Participated
Training on TRL Software for planning and design of transport infrastructure at MANIT, Bhopal
Training on "Quality control in road construction" held at MANIT, Bhopal
Training on Advancement in Materials held at MANIT, Bhopal
Faculty Induction Program at IIT, Bombay
Workshop on "Computational techniques and their applications in Engineering" at GEC, Ajmer
Workshop on " Entrepreneurship and Personality Development"
Summer Training on " Advanced Pedagogies: Active Learning and Digital Tools"
One week short term course on " Renewable Energy systems and their Techno-economic feasibility in India"
One week short term Course on " Differential equations and their applications in science and engineering"
One week FDP on " Recent Advances in Civil Engineering"
Recognitions And Certificates
BENTLEY organised STAAD PRO Software certification Course
AUTOCAD Certification course
TRANYST software certificate course
OSCADY PRO software
Organizing Committee member of techfest held at MANIT, Bhopal
Organizing committee member of workshop held at GEC, ajmer
Administrative Responsibilities
-EXAM RELATED WORK AND DEPARTMENT LEVEL EXAMS
EXAM CO-CORDINATOR
-NBA RELATED WORK
NBA ACCREDIDATION TEAM MEMBER
-ADMISSION RELATED WORK
ADMISSION COMMITTEE MEMBER
-RMT LAB RELATED WORK
LAB FACULTY CO-INCHARGE (RMT) LAB